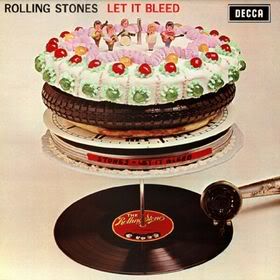 Today I was busy doing some ethnography at a local co-working space and struck up a conversation with people next to me.  I tried to recall most of it and thought it might be interesting to some other folks as well. The following is a summary of that conversation. I know lots of MBAs, so don't hate too much on the conversation as shared below. I'm not sure I agree with everything, because I do think there is a rise in sharing.But regardless, it was interesting to hear his perspective.
Gimme Shelter: A random conversation on innovation. 
We are the first generation who actually has a choice of how they want to work. I left the corporate environment. My office travels with me. Today I might be working here (at the co-working space), tomorrow I might be at home. I like it this way. It fits my lifestyle. The companies I work with all work this way. We don't have a fixed line. We just use our cell phones. I like working like this.
On how companies can or can't be innovative.
Idea is that the kind of people who run companies are sometimes just alike. Often they are similar kinds of people who have been who have been taught to optimize the company (i.e. MBAs). They are there not to create new ideas but to optimize processes and systems which are already there instead of creating a creative process. In effect, what they do is castrate the company from all of its ideas.
Often real leaders who are innovative are people who have have strong sense of what they want to do. They have been told by many people that their idea won't work. They are dedicated to their vision. These people have a will which pushs on despite what people say or do. They are focused on achieving their idea regardless if it makes sense or not.
In effect you have to have an extreme personal bias about your idea. You have to be okay with risk and appreciate it. Companies are often only focused on optimization where the sole focus is to eliminate excess instead of trying to do something that is new. These are different things. They (the companies) don't have the space to actually exploit their ideas.
In economic environments like today which can be astere, the concept of sharing and creating is a challenge. People don't want to help each other in an environment which is focused on optimization. Information is power. When the economy is booming it's so much easier to collaborate and work together, but when jobs are being threatened people tend to keep to themselves. They are scared to loose their job or their status.